Europe prepares to adjust Covid -19 rules for Christmas & New Year– DHT World News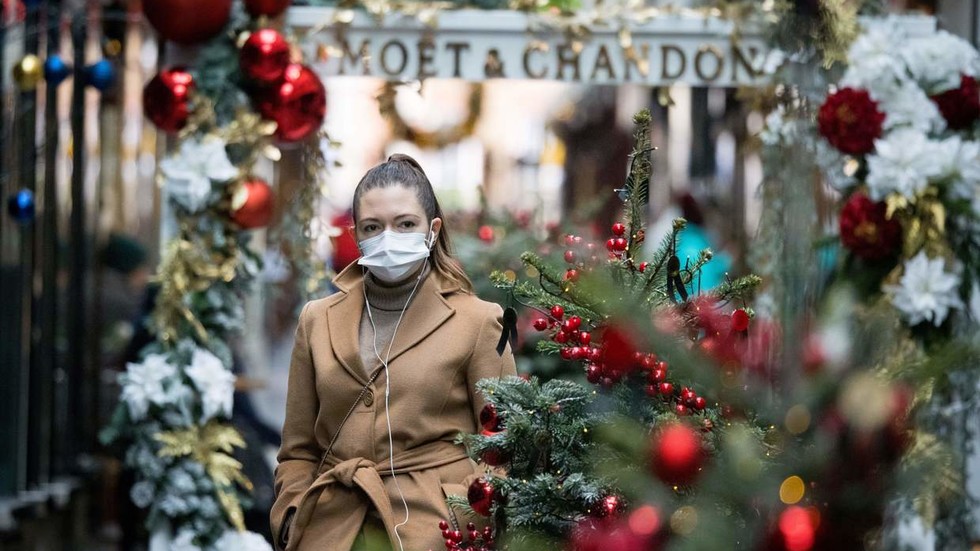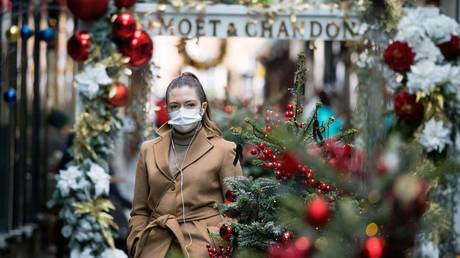 As the Covid -19 pandemic rages on, European nations are taking various actions to 'save' Christmas and New Year vacations in the middle of lockdowns and social distancingrules
Britain: 'exclusive bubbles'
The leaders of England, Scotland, Wales, and Northern Ireland have actually concurred to permit individuals from up to 3 families to satisfy and commemorate together throughout a five-day Christmas duration in between December 23 and 27. But when doing so, households should form "exclusive bubbles," implying they can not welcome new members into their circle, and can not go to clubs or dining establishments together. They will just be enabled to collect in the house, at church, or outdoors.
The extended standards for England offer more freedom throughout the joyful days, like enabling conference individuals who are not members of special bubbles beyond one's house, as long as everybody appreciates other limitations mandated in particular locations.
The UK federal government has actually cautioned that there "cannot be a 'normal' Christmas" this season, so everybody needs to remain "mindful" of the dangers of big events.
Germany: 'mini-amnesty' for Christmas
German authorities supposedly prepare to minimize allowed personal events to 5 individuals beginning with December 1.
At the exact same time, according to a draft proposition mentioned by the German media, the heads of the nation's 16 states have actually settled on a so-called "mini-amnesty" over the Christmas duration. People would be enabled to satisfy in groups of up to 10 from 2 families in between December 23 and January 1. Any variety of kids under the age of 14 might sign up with the events.
"Naturally, it should be that at a Christmas party you can celebrate with your grandparents, your grandchildren," Berlin Mayor Michael Muller informed the media.
While some limitations would be unwinded, hotels, dining establishments and health clubs will stay closed. People will be dissuaded from triggering fireworks in public locations throughout New Year's events, however there will not be a straight-out restriction on their usage.
France: shopping on Sundays
Lockdown in France is set to end on December 15, after which it will be changed by an across the country curfew from 9pm to 7am, other than in between December 24 and 31. "We will be able to travel without authorization, including between regions, and spend Christmas with our families," President Emmanuel Macron stated, alerting that this Christmas season will "not be like the others."
According to Le Figaro paper, Macron concurred to examine the present guideline which states no more than 30 individuals are enabled to go to mass together, after getting grievances from the nation's bishops.
On Wednesday, Economy Minister Bruno Le Maire stated he was "in favor" of opening stores every Sunday up untilChristmas Eve Cafes, bars, and dining establishments, nevertheless, will remain closed up untilJanuary The curfew, and after that the shutdown of dining facilities, stimulated demonstrations from entrepreneur who argued that the lockdown will provide a deadly blow to the market.
Spain: the 'six M rules' and no parades
In a draft by Spain's Health Ministry seen by the Spanish media, authorities have actually proposed to limitation celebrations to 6 individuals over the Christmas and New Year vacations. At the exact same time, the ministry recommended extending the curfew to 1am to permit for event on Christmas Eve and New Year's Eve.
Officials have actually prompted everybody to follow the so-called '6M' rules, which need individuals to wear masks for as long as possible, clean hands frequently, keep physical range and excellent ventilation inside, lessen the variety of contacts, and stay at home if they have Covid -19 signs or have actually evaluated favorable.
There were likewise suggestions to change the yearly Epiphany parades on January 6 with "static" occasions that might be relayed on tv.
Think your pals would be intrigued? Share this story!